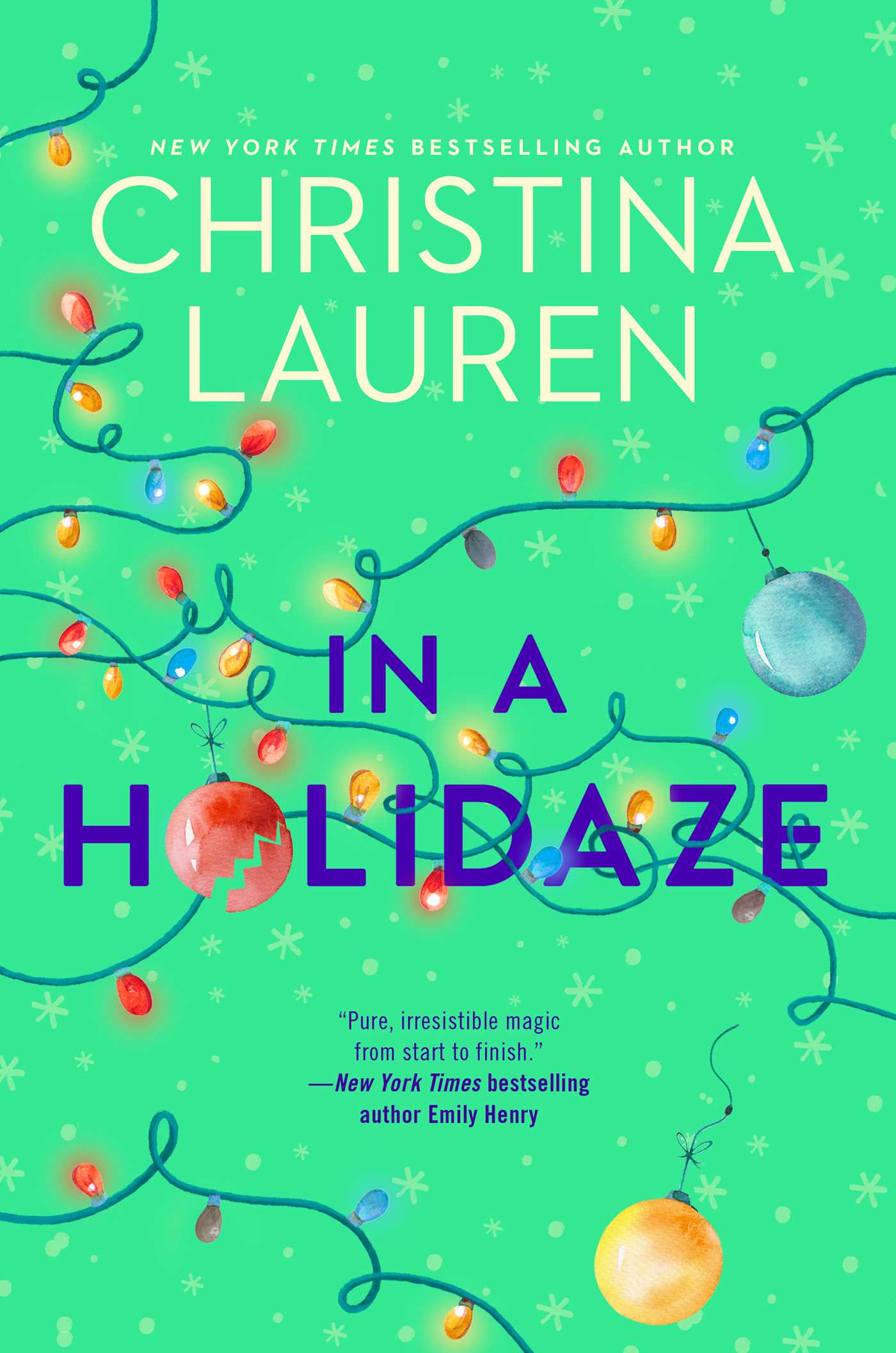 Level:
YA
Recommended Age:
18+
Genres:
Romance, Comedy
Tags:
Family, Holiday, Magic
Mature Content:
- Mature sexuality: Lightly detailed sex scenes, as well as heavy kissing scenes.
- Moderate language: Some swearing.
- Mild violence: Accidents that could lead to death.
Mae and her family have always spent Christmas at their friend's cabin in Utah. It's the only place her divorced parents get along, and the only place Mae seems to be happy and sure of herself. But then Mae stumbles into a Groundhog day situation that leaves her questioning everything she loves. As she relives the same week over and over, she starts to see her family with a fresher perspective. If every day is a do over, why take anything seriously? But as Mae finally allows herself to behave with the same unshakable confidence as a dream that isn't real, she begins to learn more about herself than she expected. She soon learns that happiness isn't as simple as a Christmas wish and even miracles have consequences.
Review:
"I was coming out here to ask why you were acting so weird, but I see I need to keep things present tense."
Reading Christina Lauren's books is like eating candy, and this holiday treat is no exception. Anyone who enjoys Groundhog Day, Christmas, or romance will love this seasonal love story. It's such a universal idea that love takes courage, and it's easy to let opportunities slip away. But for someone who's living the same Christmas vacation multiple times, it's easier to look inward and ask: what do I want from life and what am I willing to risk to get it?
Mae has always tried to make life easier for those around her, especially since her parent's divorce. But now that she's stuck in a time loop, she's willing to have a little fun: eat a second helping of breakfast, take a work break to have a snowball fight, put the phone down and watch the Christmas lights. When you know you're just going to do it all over again, why hold back? For the first time in her life, Mae feels free to be a little selfish and admit what (and who) she wants. This adorable romance is a fast read and packed with family cabin nostalgia that would make anyone nostalgic for the holidays. Mae is so determined to check off the criteria of a seemingly perfect last week at the cabin, and not waste a single moment. But sometimes traditions can make celebrating the holidays feel like a chore, and as Mae learns to let go of some lifelong expectations she discovers new ways to have fun.
Mae is constantly changing and growing with each new jump back in time. Her day may be the same, but she's getting smarter and sassier each time she faces it. I think the feeling of being stuck in the same routine is so relatable, and something people reflect more on during the holidays. It's always nice to read about characters facing their problems and taking risks to chase after happiness, a truly universal theme that tends to hit a little harder in the last months of the year.
These two fabulous authors love to write love stories about people who work hard to find what they want in life and chase after it. The fun banter and friendships always add depth and make these decade long dynamics believable. This book will make readers pause and consider if they are savoring every moment of life, or just going through the motions.
If you would like to purchase this book, we would appreciate it if you use our referral link or any of the other links on the page. Thank you for supporting FableFinder!