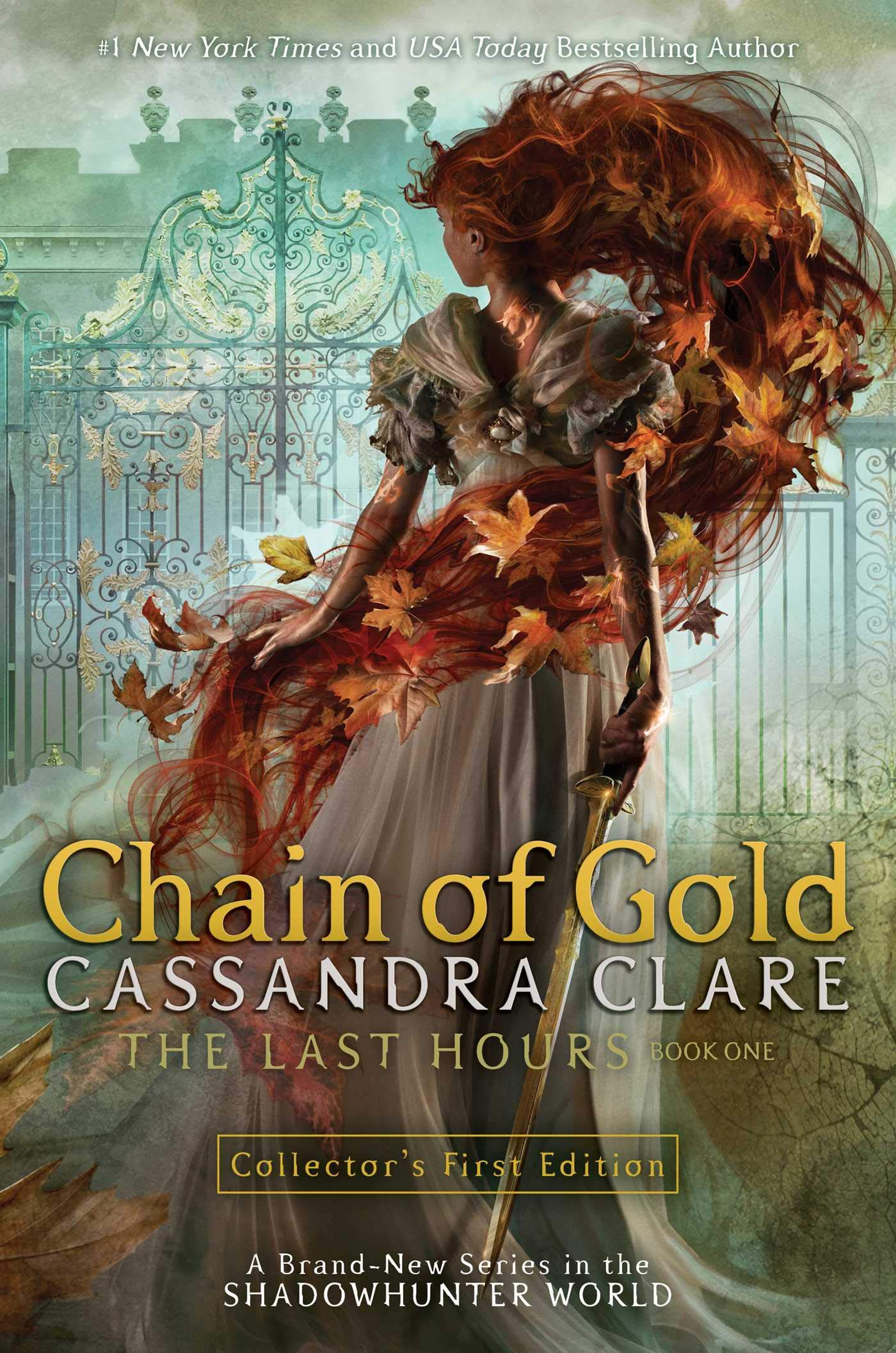 Level:
YA
Recommended Age:
16+
Genres:
Fantasy, Drama
Tags:
Adoption, Angels and Demons, British, Crime, Diversity, Ghosts, Magic, Mythology, Romance, War
Mature Content:
- Moderate sexuality: Detailed kissing scenes with brief undressing, allusions to sex, same gender relationships, discussions of sexuality.
- Moderate violence: Some physical attacks resulting in injury and death.
- Moderate language: Some swearing and profanity.
Tessa and Will's Victorian age tale carries its legacy in their children during the Edwardian period. All of the beloved characters from The Infernal Devices series have grown, and their children are now the ones in the line of fire. Shadowhunter children in the early 1900s have been raised with the knowledge and training of their ancestors, despite the fact that demons have made themselves scarce. This generation goes to school and social events, keeps their gear in good condition but rarely uses it, and wears white for picnics instead of funerals.
Cordelia Carstairs arrives in London to become parabatai with Lucie Herondale and find a husband before news of her father's scandal becomes public. Her desperate attempts to make friends are marred by unexplainable daytime demon attacks. As usual, the Clave is slow to find a solution. So the Herondales, Carstairs, Lightwoods, and Fairchilds gather together to find a cure to the demon's poison and stop the attacks before more people die. But their problems expand beyond demon attacks, and their enemies are closer to home than they realize.
Review:
First of all, here's a breakdown of the characters from The Infernal Devices series and their children:
Will (parabatai with Jem) and Tessa: James (parabatai with Matthew) and Lucie Herondale. Elias (Jem's uncle) and Sona: Alistair and Cordelia Carstairs. Henry and Charlotte (Consul): Charles and Matthew Fairchild. Gideon and Sophie: Barbara, Eugenia, and Thomas Lightwood. Gabriel (Gideon's brother) and Cecily (Will's sister): Anna, Christopher, and Alexander Lightwood. Tatiana (Gideon and Gabriel's sister): Jesse (dead) and Grace (adopted) Blackthorn.
This author loves exploring her shadow world, and her different series range from the Victorian era to modern times. It's interesting to see how shadowhunting changes over the years, yet the values and traditions stay the same. Because this is a sequel series to The Infernal Devices, it can be confusing the keep track of the characters and remember who is related to who.
The story focuses mainly on James and Lucie Herondale, and Cordelia Carstairs, although honestly all of the children of previous serie's characters are key players at some point or another. Cordelia is practical and assertive in a way that pushes the plot forward, and her differences from the Herondales make their friendship more interesting. James and Lucie both inherited their parent's love for tragic romance and long winded literature. James is determined to be a tragic hero, and Lucie isn't sure if she wants to write adventures or live them. Lucie's enthusiasm for gaining inspiration for her stories is fun and endearing, and shows her peaceful upbringing in an unusually demon free time period.
The youth of this book have grown up studying and training, but their time is spent socializing and living a fairly normal life. Death and fighting isn't a prevalent part of life, which makes their experience very different from the shadowhunters in the other series of this world. They try to be leaders, but they don't quite know how. Their training and instincts save them as demons descend on the city, which is James and Cordelia's time to show off their fighting skills, as well as Christopher's inventions and Anna's resourcefulness.
While there are noticeable similarities in the characters and plot as this author's other series, making this time period more distinct by changing the usual shadowhunting upbringing is what really sets it apart. The characters would be more distinct if there were less of them but this book is largely just focused on characterization. There are snippets of past moments to give the reader a deeper understanding of the characters, especially James' suspicious relationship with Grace, Cordelia's family dynamics, and Lucie's power over ghosts. Anna is definitely the most fascinating character, though Matthew and Christopher are also interesting. Anna is the shadowhunter with connections to the downworlders, which provides her with plenty of opportunities for adventure.
The relationships and drama continue through demonic conspiracies and battles against powerful enemies in this new series, The Last Hours. While there aren't a whole lot of moments from the beloved Infernal characters, it's fun to see the torch of impulsive adventuring pass onto their children.
If you would like to purchase this book, we would appreciate it if you use our referral link or any of the other links on the page. Thank you for supporting FableFinder!