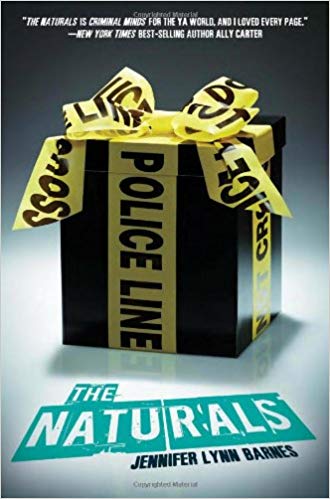 Level:
Young Adult
Recommended Age:
16+
Genres:
Mystery, Drama
Tags:
Crime, Murder Mystery, Diversity, Romance
Mature Content:
- Moderate violence: details of murder scenes, kidnapping, and gun use.
- Moderate abuse: psychological manipulation and allusions to physical and sexual abuse.
- Mild sexuality: brief kissing scenes.
Cassie has always been good at reading people. All it takes is one look and she knows just how you tick. But she hasn't put that skill to use since her mother was murdered. They never found the body, but Cassie left the world of psychics and living on the road behind her, slong with all her unanswered questions. She never thought she would feel at home anywhere, until the FBI came looking for someone with just her set of skills. Now Cassie lives with other teenagers just like her: Michael the emotion reader, Lia the expert liar, Sloane the numbers genius, and Dean, a profiler like her. She thought life would be exciting enough, but a new threat has stirred and it's targeting Cassie.
Review:
Psycho analytical criminal dramas are always mesmerizing, and The Naturals is no exception. Jennifer Lynne Barnes explores crime and law and the natural abilities of the mind. Cassie and her new friends each developed their unique abilities as a survival technique for childhood trauma, much like how superheroes develop exactly the right powers just as a villain emerges. Analyzing motive and behavior and personality is something that writers have to do in order to portray realistic characters, and Barnes takes it to a higher level.
Cassie struggles with facing the fears of her past, and the mental images of finding a room of blood in place of her mother. The trauma runs deep, and is explored throughout the book and series. Her classmates all come from difficult backgrounds as well, whether their lives were ruled by cults, murderers, or just simple cruelty. Each teenager has to work through problems of the past as they train with the FBI, desperate to put their knowledge to good use and save others the way they were never saved. They have to rely on each other when their skills give them a unique perspective, even when those in charge are too concerned about their safety. There's some rule breaking, threat of danger, emotional manipulation, and thorough analysis of a serial killer. The more Cassie learns, the more she realizes how little she knows about her own past.
Cassie is a good example of how to overcome your fears and learn to open up. Each teen living in this safe house, which turns out to be not so safe, has to process information in their own way. Taking those different personalities and showing their triggers and coping mechanisms is a really helpful way to show young people how to deal with their own struggles.
The psychological element is a great undercurrent to the thrilling murder mystery and unraveling of very old secrets. Each personality, interaction, and relationship is layered in love, fear, and old wounds that never healed. This author writes fantastic characters, and this series really explores characterization in a deeply psychoanalytical way.
If you would like to purchase this book, we would appreciate it if you use our referral link or any of the other links on the page. Thank you for supporting FableFinder!