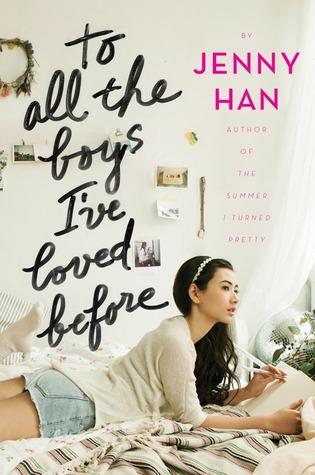 Level:
Teen
Recommended Age:
13-18
Genres:
Romance, Comedy
Tags:
Sisters, Fake Relationship, Diversity
Mature Content:
- Mild language: cyber bullying and verbal insults.
- Mild sexuality: kissing scenes.
Lara Jean is mortified when her secret stash of love letters disappears from her room. Each letter is a document of her deepest feelings: admitted in full detail and then let go. Now she must face all the boys she's ever loved (and written to) as she navigates old crushes and old friends… and her sister's ex-boyfriend.
Review:
The book has it all: high school drama, obsessive reading, funny sister moments, embarrassing dad moments, awkward teenagers, and a fake boyfriend with irresistible charm. Lara Jean just wants to read her romances and hide from the world, with the occasional baking session and maybe some social interaction with her sisters and her best friend/sister's boyfriend Josh. But then Margo dumps Josh and goes to school on the other side of the world. What will Lara Jean do without her big sister? How will she handle being around Josh now that he's Margo's ex? And who exactly mailed her secret letters?
Lara Jean is adorable but tough. She's confident even though she still freaks out over things, like driving by herself. I love all the interactions with her sisters. Margo and Kitty take care of their sister, even if that means tough love. I really appreciate stories showing families taking care of each other, even when they argue. No family is perfect, and Lara Jean's family is no exception. But as she gets to know her old friend (and new fake boyfriend) Peter, she realizes maybe her family isn't so different after all.
Lara Jean has to face her own insecurities, whether it's about stepping up as an older sister, learning to drive, or accepting that maybe she doesn't know her own heart as well as she thinks. But as she navigates the pitfalls of high school, and the terrifying high school parking lot, she learns to trust herself enough to live outside of her fantasies and join reality, even if it's scary.
This book shows some details of relationships and bullying, but mostly focuses on family, friends, and falling in love. Lara Jean explains the confusion of being biracial, living half in one culture and half in another, as well as trying to keep her connection strong with her Korean culture while growing up without her mom. It's a lighthearted romance with lots of humor, awkward moments, and heartfelt connections.
If you would like to purchase this book, we would appreciate it if you use our referral link or any of the other links on the page. Thank you for supporting FableFinder!