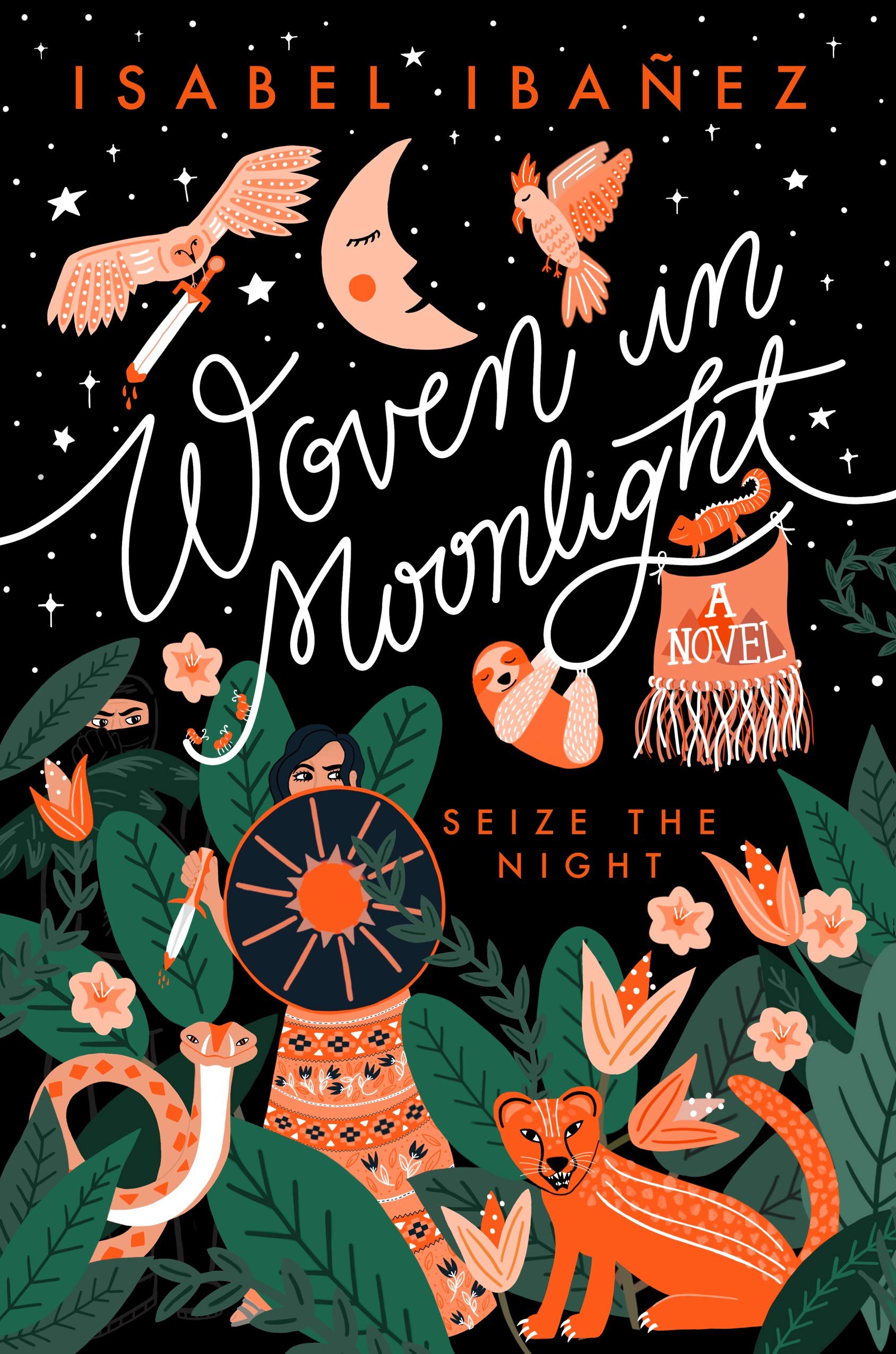 Level:
YA
Recommended Age:
16+
Genres:
Fantasy, Adventure
Tags:
Disguise, Diversity, Ghosts, Magic, Mythology, Prison, Romance, Royalty, War
Mature Content:
- Mature violence: detailed physical fights resulting in injury, maiming, and death, descriptions of human dissection, torture, and abuse.
- Moderate sexuality: multiple kissing scenes and allusions to sex.
- Mild language: some swearing.
Ximena's sole purpose is to protect her Condesa, the rightful leader of La Ciudad. As the Condesa's decoy, Ximena has the illusion of power without actually getting to choose how to best serve the Illustrians and reclaim their throne from the Llacsans. But when King Atoc requests the Condesa's hand in marriage to unite their people, Ximena finally has her chance to take action.
Ximena gives herself up to the King in hopes of discovering his plans and getting information to the Condesa, but Atoc is every bit as ruthless as he appears and his cruelty extends to everyone, even his future bride. Ximena has to use her wits, though she's often ruled by her temper, to make it through her engagement alive. But as someone who has always hated the Llacsans for their tyranny, she's surprised that not all of them are like Atoc, and maybe it's time good people started to work together against corruption, no matter their ancestry.
Review:
This book is so rich in culture, and even has a food index in the back. Isabel Ibanez is a warm, vibrant person who is very easy to talk to, and that shows in her writing. Her main character is stubborn and desperate and has the unfortunate situation of being stuck as a politician while not having any political qualities. She is not a pretender, even though that is her sole purpose in protecting her queen. She both fights and eats like a demon, and never apologizes for anything unless she really means it. But she is incredibly committed to the people she cares about, and her softer side definitely shows through her moonlight magic.
It's easy to see how South American history has influenced this story, especially the history, culture, and mythology of Venezuela. Reading about different forms of mythology from all over the world can spread understanding of cultures, and is definitely my favorite way to travel. The incredible part of fantasy is how despite the magic and world building and fantastical cultures, this genre has a way of spotlighting the flaws in people and society. Take a modern problem and put it in a magical world full of warriors and enchanters who defeat evil and improve themselves along the way, and readers are able to understand more about their own problems and how to work through them.
Ximena has always been raised to believe that all her peoples' problems are the Llacsans' fault because the tyrant on the throne is Llacsan. But as she learns more about both Llacsan and Illustrian culture, she starts to see flaws on both sides. Her problems before were very black and white, but after seeing more of the world and meeting people from all different backgrounds, she gains a bit of wisdom and learns the true meaning of sacrifice. She's a fiery character who makes many mistakes, but is willing to learn. She fights for what she loves with fierce devotion and prioritizes peace and truth above all else.
This author has a way of drawing in her readers and making it easy to feel for her characters. Her future books in this world setting have all the potential to be just as heartfelt and magical.
If you would like to purchase this book, we would appreciate it if you use our referral link or any of the other links on the page. Thank you for supporting FableFinder!