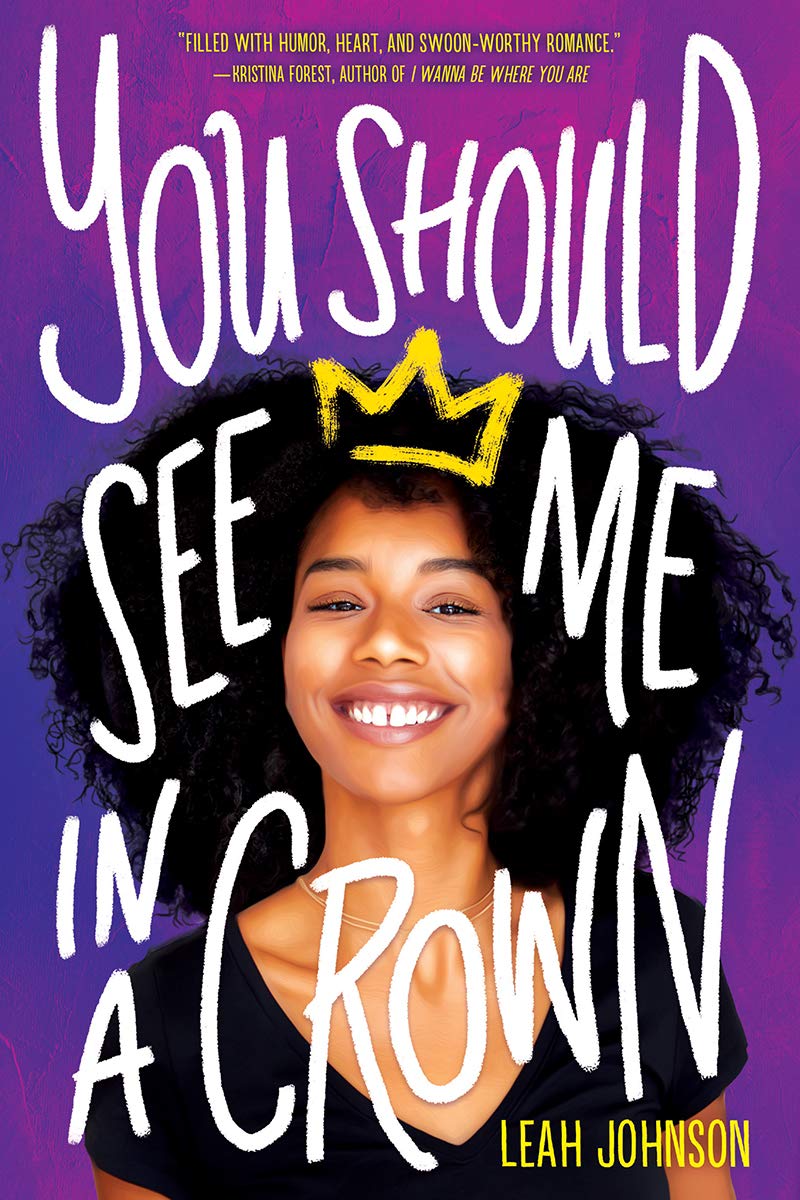 Level:
Teen
Recommended Age:
14+
Genres:
Romance, Drama
Tags:
Competition, Diversity, Music, Romance, Royalty, Social media
Mature Content:
- Moderate sexuality: multiple kissing scenes, same gender relationships, and homophobia.
- Moderate language: One F bomb, some racism, sexual discrimination, and bullying.
- Mild violence: Brief physical fight.
Liz Lighty lives in a small conservative town in Indiana that only specializes in one thing: obsessing over prom. But Liz is not a prom queen or, heaven forbid, a member of the pom squad. She's a serious musician with a dream to play in the prestigious Pennington College orchestra. While she's been accepted into the program, her financial aide has been rejected. Now Liz has to find a way to come up with the money for college without burdening her grandparents. Suddenly, running for prom queen is looking like her best option.
Campaigning includes endless charity events, a powder puff football game, bake sale, and way more attention than she's used to… but winning means getting scholarship money for college that she desperately needs. As Liz gets to know the other candidates, she starts to realize maybe she is queen material. Her friends certainly think so, including the new girl with the stunning hazel eyes, Mack. The competition is fierce, but as Liz works through her social anxiety she discovers that maybe she was royalty all along.
Review:
"And I know then what I've always known: Campbell is never going to make a space for me to fit. I'm going to have to demand it."
Just like Cinderella's slipper, the prom queen title is not a one size fits all. Our protagonist never even considered chasing the crown until she needed the money for her long awaited college dream, but the way she shakes up the competition is so much fun. Everyone has some social anxiety, no matter how outgoing you are, so Liz is very relatable. She cares so deeply for her family, worrying over her grandparents who work too hard and her brother who is fighting the same disease that killed their mother. She is close with her friends, making time for them despite being crazy busy with being the top of her class and first chair clarinet in band, and working at the music shop after school. Just reading about her schedule makes me tired, this girl does not have time to run for prom queen.
But she'll do anything to get into her dream music program, and her work ethic is admirable. She's not perfect, because perfect people do not exist and it's boring to read about them, but she's an amazing role model for teenagers. High school can feel like a circus of barely scraping by and narrowly avoiding lifelong ridicule. Liz shows the benefits of taking a risk, even if she has to endure some risk as well.
Most of all, the romance is absolutely adorable. I love the cute interactions between Liz and Mack, there's such a giddiness to meeting someone new and discovering more things to love about them with each conversation. It's funny how this book initially seems to be heading in the direction of Liz and Jordan rekindling their friendship and taking it a step further. But I really loved how there was so much love in them discovering how to be friends again, while they encouraged each other in their own romantic relationships. Healthy friendships are my favorite thing to read about, and seeing Liz's friends support her first ever girlfriend is so heartwarming.
Not everyone is supportive though, and we see both homophobia from teens and adults. It's so frustrating that people who differ from expectations are so often strong armed and pressured into either changing or hiding who they are. No one should have to sacrifice who they are and what they want just because some people want everyone to be the same.
Liz is black, queer, and royal to the bone.
If you would like to purchase this book, we would appreciate it if you use our referral link or any of the other links on the page. Thank you for supporting FableFinder!